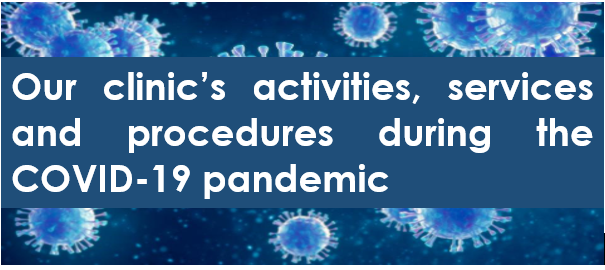 Providing medical care in the COVID-19 pandemic:
There is still a need to provide care for patients with essential and important health issues throughout the period that will be occupied by the COVID19 pandemic and we remain open with additional precautions during this time.
We are compliant with all directives and measures from the department of health:
We are not seeing 'at risk' patients in the clinic
There are personal hygiene practices in place for patients and staff
The patient waiting room layout has been designed to minimise contact, promote social distancing and hand hygiene
Dr Crawford is taking additional measures to protect herself and patients (including aerosol/droplet protection such as P2 masks)
Telehealth services are available on request however:
New patients must forward their referral so that it can be appropriately triaged.
Telehealth consultations are conducted via Zoom or FaceTime
Please call us to discuss on 02 8319 9434 or email us at reception@drjuliacrawford.com.au
Elective surgeries:
The Australian Society of Otolaryngology/ Head & Neck Surgery (ASOHNS) have produced guidelines to protect both healthcare professionals and patients. We are recommending delaying non urgent surgical procedures likely for three months. Dr Crawford is happy to discuss this with you further in consultation.
We are thankful for all our patients efforts to contribute to the extra care and procedures during this period.